Details

Published: Tuesday, 05 July 2011 10:00
Written by Andy Kaufman
Ever get a crazy idea and decide to act on it? Too often I just sit on the idea instead of taking action. In late May I had a crazy idea: to produce a Father's Day Rap with some friends.
Though Father's Day is in the rear view mirror, I thought I'd share yours truly making a fool of myself trying to lay down some rap tunes. After all, it's good to be humbled, isn't it?
Regardless of your aspirations to rap or not, here's my question for you.... What's a crazy idea you've had lately but not acted on? Why not make it happen?
Too often we're held back because we're afraid we will fail. I appreciated Peter Bregman's recent HBR post that recommends we don't ask, "Will I succeed?"  Rather, a better question is "Is it worth the risk?" 
I'm not worried about succeeding as a rap artist or cinematographer.  And I certainly realize there's a risk of acting so silly, publishing it on YouTube, and letting you know about it!  But was it worth the risk? It was a great memory, not the least of which for my friend Bob--the oldest guy in the video--who is now in his late 80's. And we all had an enormous amount of fun.
What's your crazy idea? Is it worth the risk? Treat it like a project and start working on delivering it. Whether at work or home, you might be surprised by what happens when we take action on ideas instead of just thinking about them....
Here's to a great second half of the year!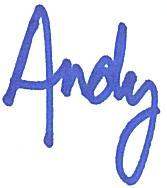 Download the episode